Helping YOU find the Missing Pieces to Discovering YOUR Purpose & Living YOUR Dreams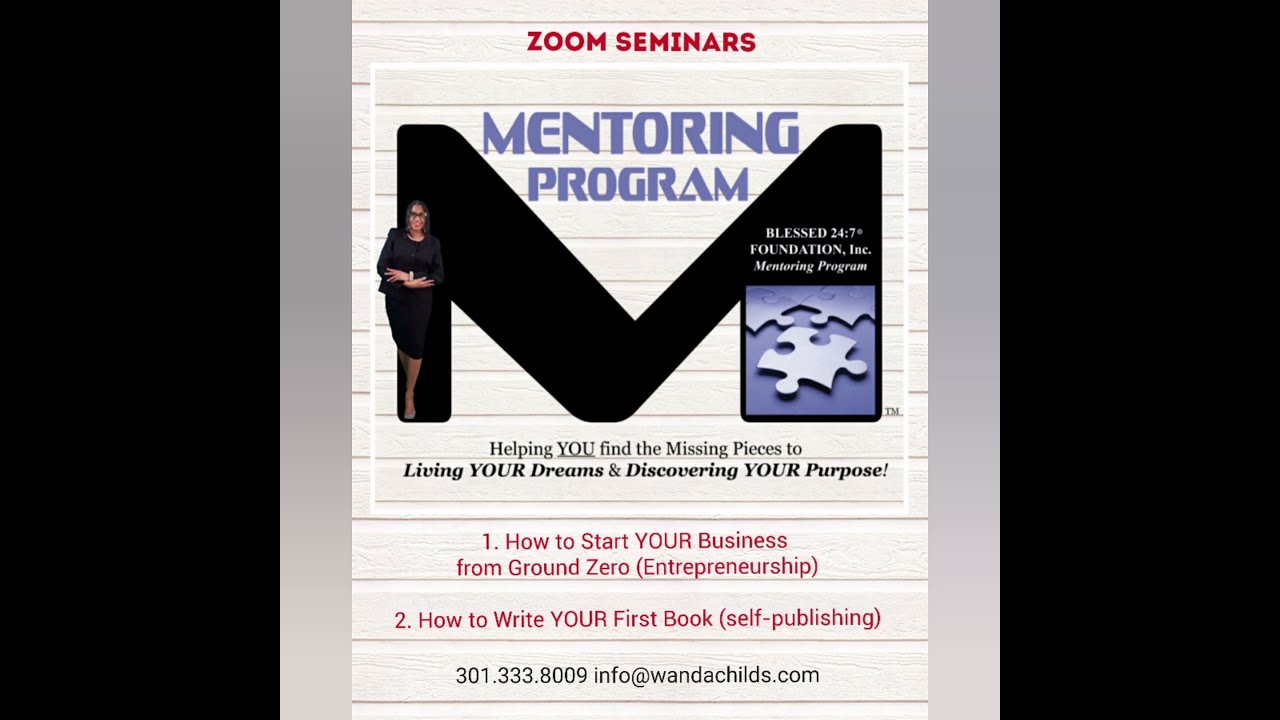 Wanda Childs established the BLESSED 24:7
Foundation, Inc
.,
MENTORING PROGRAM
to assist both
Youth & Adults
with pursuing their dreams of becoming
Entrepreneurs.
The Mentoring Program is an
IRS approved 501(c)3 Non-Profit
Organization. Through the efforts of the foundation, the seminars are designed to take the fear out of starting your business and an
opportunity to Discover YOUR Purpose so YOU Can Live YOUR Dreams.
 These seminars will assist and prepare individuals with the
"Simple Steps to Starting Your Business From Ground Zero"
and "Creating a Foundation for a Successful business".
Realizing that a college education is a great opportunity for our youth and adults to pursue, the truth is, college is not always an affordable or available option for many. Many of our youth and adults have skills, services and talents that would afford them an opportunity to go into business for themselves. Our purpose is to mentor, motivate and prepare our youth and adults for the exciting world of Entrepreneurship! Ms. Childs
added a bonus seminar titled "How to Write Your First Book"!
This seminar was designed to walk you through the basic steps to getting your book self-published. It has been said, there is a book inside of everyone, well it's time to share your story with the world!
You can
REGISTER
for a One-On-One Session or Group Session. Contact our office for additional details.
info@wandachilds.com
301.333.8009
Seminar Sessions are held on Zoom
How To Start YOUR Business From Ground Zero (TM)
How to Write YOUR First Book
Blessed 24:7
Foundation, Inc
Mentoring Program
You can
REGISTER
for a
One-On-One Session
or
Group Session
Contact our office for additional details.
Seminar Sessions are held on Zoom
Seminar Sessions for Adults are now being held on Zoom
Seminar Sessions for Young Adults
are now being held on Zoom